Skip to Main Content
It looks like you're using Internet Explorer 11 or older. This website works best with modern browsers such as the latest versions of Chrome, Firefox, Safari, and Edge. If you continue with this browser, you may see unexpected results.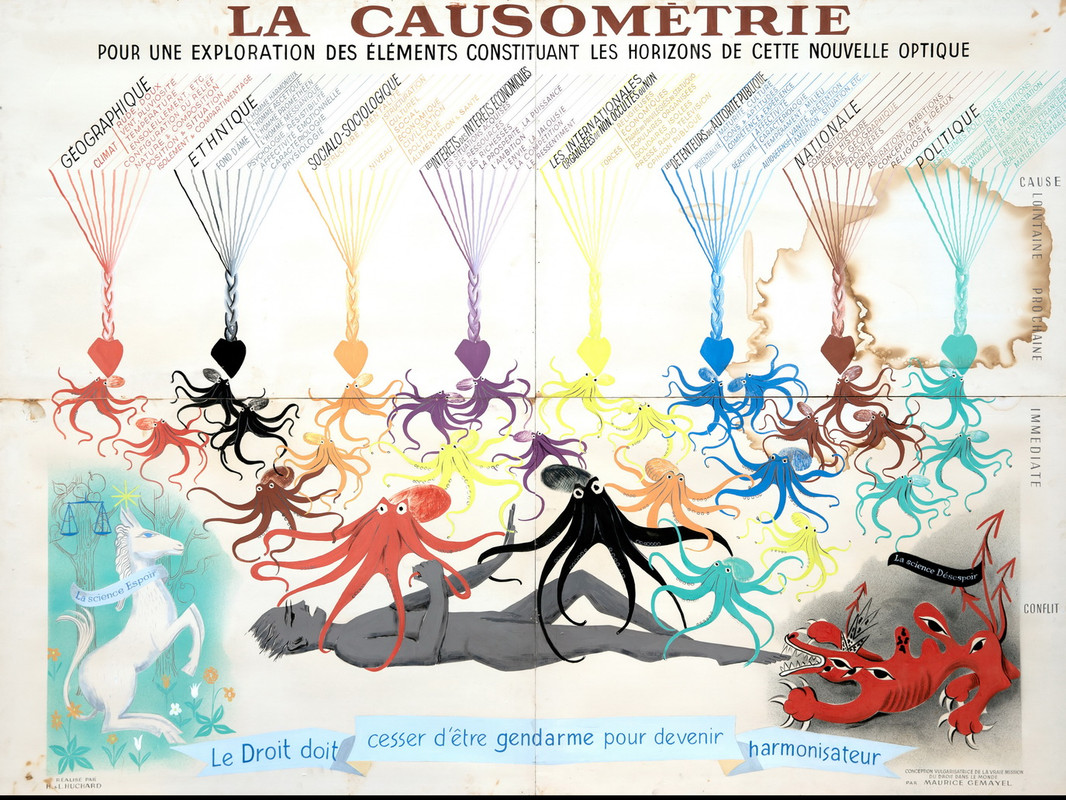 La Causométrie, a decorative panel defying time and shelling
Maurice Gemayel, who was at the time Chairman of the FAO Council, was preparing a conference on the mission of the law. As he was passing through Paris, he wanted to illustrate his point graphically and asked Henriette Huchard to come up with the panel, subtitled "Vulgarizing conception of the true mission of the law in the world."
Details of the La Causométrie panel
The Huchard needed no more than 24 hours to translate Maurice Gemayel's thoughts into graphic art. Human and animal drawings are representative of Henriette Huchard's style, and the letters are skillfully executed by Lucien Huchard.
Astonishingly, this decorative panel has survived the successive calamities befalling Lebanon, in particular Beirut and the building where Maurice Gemayel used to live.
La Causométrie is now exhibited in the Donors' Gallery at the Libray - Holy Spirit University of Kaslik in Jounieh (Lebanon) as part of the Maurice Gemayel collection, which is kept in a room dedicated to this Lebanese politician.
Reference
La Causométrie (2009). - https://huchard.org/2009/01/24/2009-la-causometrie/